Election Commision of Pakistan (ECP) Wednesday rejected the nomination papers of the PTI supremo Imran Khan from Na-108 Faisalabad.
ECP spokesperson Haroon Shinwari said that Returning Officer (RO) rejected the nomination papers of Imran Khan as unsatifsfactory assets detials were submitted by the candidate.
He said candidate's papers were not rejected due to improper signature as reported by some media.
— Haroon Shinwari, Spokesperson ECP (@HaroonS2021) August 17, 2022
The by-elections were called after National Assembly Speaker Raja Pervez Ashraf accepted the resignations of 11 PTI members on July 28 – exactly 109 days after 131 party lawmakers tendered their resignations.
The PTI announced on August 5 that the party chairman would himself contest the election on the nine vacant seats in the by-elections, scheduled for September 25. Last week, Imran's nomination papers for NA-22, NA-24, NA-31, NA-45, NA-108, and NA-118, NA-246, NA-237, NA-239 were filed.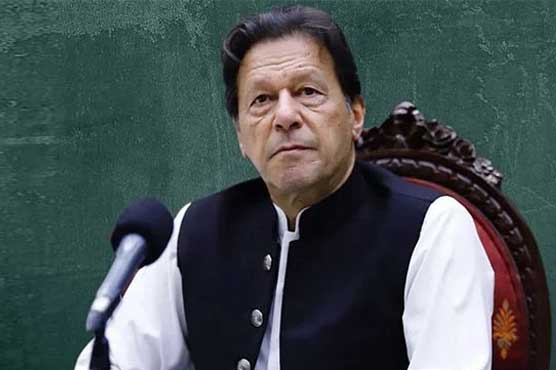 Last week, the Islamabad High Court rejected the PTI's plea seeking the suspension of the by-polls schedule. The IHC said the election process will continue and by-elections in 123 other constituencies also be completed later.