The 'Glee' actress Naya Rivera is officially profound dead today after the police found her body near Lake Piru in Southern California.
The child star turned adult actress had immense talent and even greater dreams, however, nothing beat her 'first priority': raising her beloved 4-year-old son.
She was a dedicated mom who worked to make her and her son Josey Dorsey's days better and full of sunshine. She would bake gluten-free pizzas from scratch and even her last post was her snuggled up with her son and captioned 'just the two of us.'
Naya Rivera's body found near the lake
just the two of us pic.twitter.com/wCunAlGJ1B

— Naya Rivera (@NayaRivera) July 7, 2020
She was determined to make her piece of the world a better place through activism, she attended a Black Lives Matter protest on June 5. She also collected and saved funds for her favorite charity- L.A.'s Alexandria House.
Glee star Naya Rivera presumed dead
She was a talented actress who had impressed many people across the globe with her acting skills in Glee. She further proved her skills in her latest gig as dancer-turned-school administrator Colette Jones on Step Up High Water getting bumped up from YouTube to Starz.
However, her last tweet on June 2, is something that will shake you up. She posted that 'no matter the year, circumstance, or strifes every day you're alive is a blessing, make the most of today and every day you are given. Tomorrow is not promised.'
no matter the year, circumstance, or strifes everyday you're alive is a blessing. make the most of today and every day you are given. tomorrow is not promised pic.twitter.com/O4t7wdqA4k

— Naya Rivera (@NayaRivera) July 2, 2020
Eerily, her words proved to be true 6 days later when the Ventura County Sheriff's Department announced on July 8 that they were combing every inch of California's Lake Piru for signs of the missing star.
When Rivera failed to return, some 50 miles north of Los Angeles, a few hours earlier some workers tracked down the boat with Josey on board, alone and fast asleep, and immediately called 911, this kicked off the desperate search for the single mom.
Movies That Will Always Make You Cry
Stars like Demi Lovato and her former fiance Big Sean sent prayers for Naya's safe retrieval, but by the late morning hours of July 9, the operation had shifted from a search and rescue to recovery. The 33-year-old was presumed to have drowned in the often treacherous 160-foot waters which have claimed several others.
After five days of efforts, authorities announced the dreadful news, the star's body had been found.
Former publicist Zack Teperman shared with E! News 'She was just totally dedicated to her craft.' She had developed her character so well that what was once decided to be just a guest appearance on the show Glee, turned out to be a regular character to which various LGBTQIA youth would relate themselves and it deviated from the typical one-dimensional villains on TV serials.
Teperman further says that 'She wanted to become bigger and bigger, whatever she put herself into she always gave her all.'
She had achieved a lot in her three-plus decades. Being the eldest daughter of Yolanda and George Rivera, she had been signed an agent even before she turned one.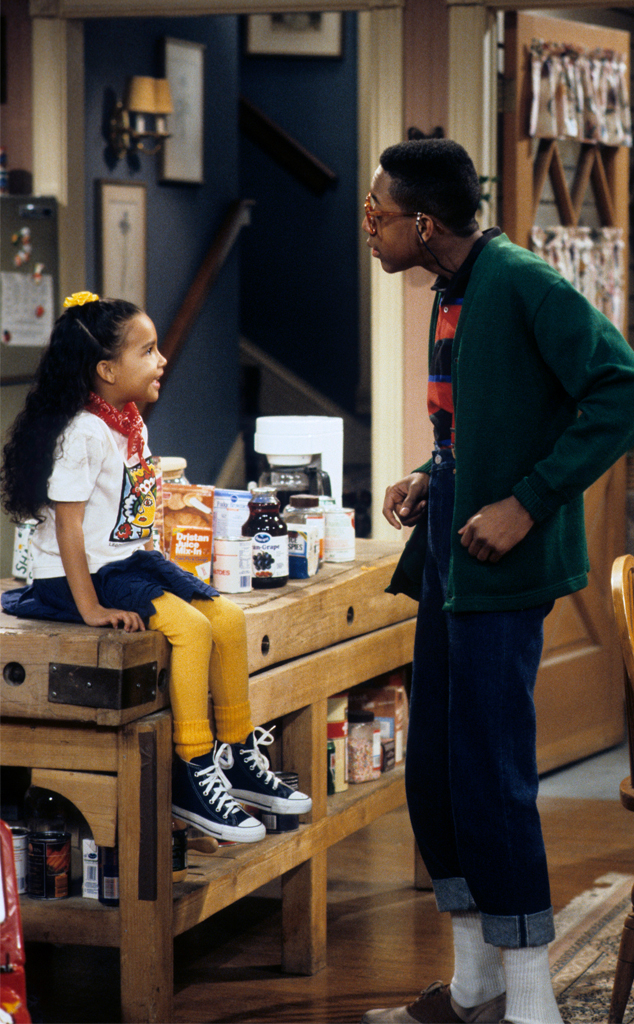 'My mom actually had moved [to Los Angeles] to pursue modeling, and so when she had me then, at 21, she just decided that I should go ahead and try my hand at it,' she shared in an interview with Nice Girls TV in 2009. 'I  actually had the same commercial agent that she did when I was 8 months, 9 months old. So I've been doing it ever since then and I just grew to love it.'
Her career as a child star brought her first love and acclaim from industry vets. She was a part of the TV series 'the Royal family from 1991- 1992. By the time she was completing her matriculation from Santa Clarita's Valencia High School, Naya had learned how to manage several jobs at a time. She was a nanny, a telemarketer, and an Abercrombie & Fitch greeter in between guest roles on 'The Fresh Prince of Bel-Air', 'Family Matters', 'Baywatch' and 'The Bernie Mac Show', an appearance in a B2K music video and she also found fame on 'American Idol'.
In an interview with Cosmopolitan for Latinas in 2014, Rivera said that 'I was very resourceful when it came to getting a job. I was the ultimate liar on a resume. At the tender age of 19, I said I had a bachelor's degree; they never checked! Even when I didn't have much, I always acted as if I had everything I wanted. Latin women are go-getters by nature.'
John Travolta's wife, Kelly Preston dies at 57
At the age of 22, whilst in talks with Nice Girls TV, she shared her thoughts on working in this industry saying 'It takes 150 percent commitment, you can't be wishy-washy, it's hard. Be prepared for a million-and-a-half no. You probably will not get a job for a while. But when you do book that job, it is so much fun.'
But at this point, she had gotten that job, that role on Glee which was her breakthrough. Teperman reflects saying, 'We didn't even know it was gonna hit, and it was just a guest role, to begin with, everybody fell in love with her and that's what kind of took it into that series regular.'
In the role of McKinley High's resident acerbic cheerleader and glee club member, Santana Lopez, she delivered savage insults, expertly sang several ballads, and gradually carved her way from a potential background character to a full-on breakout star.
Despite showcasing her talents in singing and acting, she utilized this platform for providing necessary representation through her romance with Heather Morris's Brittany S. Pierce. "There are very few ethnic LGBT characters on television, so I am honored to represent them," she told Latina magazine in 2013. "I love supporting this cause, but it's a big responsibility, and sometimes it's a lot of pressure on me."
The Beckham family is celebrating
Yet she refused to back off from the challenge, Teperman told E! News 'She liked the storylines that helped inspire and change things.' He further added that 'She was all about helping to create a change with whatever topic it was, whether it was bullying or equal rights, or whatever. She was all about using her platform in her roles to inspire and help people.'
After the end of the six-season run of the Fox series, Glee, in 2015, Rivera was quick to sign a role as a regular on the show 'Devious Maids'. However, she returned to the halls of McKinley in 2016 for her biography 'Sorry Not Sorry: Dreams, Mistakes, and Growing Up', which gave us a glimpse of all that we had missed behind the scenes on Glee.
Stay tuned to Baaghi TV for more news and updates!
Naya Rivera's disappearance reveals the dark past of the lake